Phillip STREET Project, Sydney.
MODERN APARTMENT RENOVATION IN THE MIDDLE OF SYDNEY'S CBD.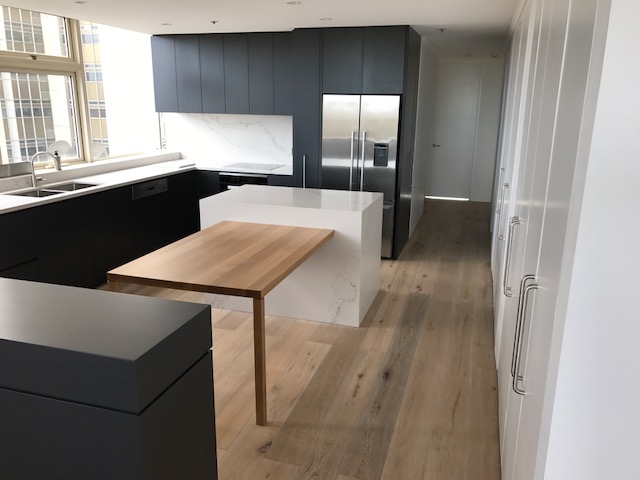 When this home in Sydney's North Shore was purchased, it was decorated in Italianate finishes. The couple who purchased it envisioned the home in a much more contemporary style, that would suit their lifestyle and create a relaxing retreat atmosphere at its hilltop position.
It was proposed that the house would have a complete makeover in finishes as well as the internal spaces. The aim of the renovation was to add value to the resale value of the home as well as to create a more accessible and usable home whilst the couple were living there.
The proposed alterations also involved the linkage of the garage to the house, and the repositioning of the front entrance.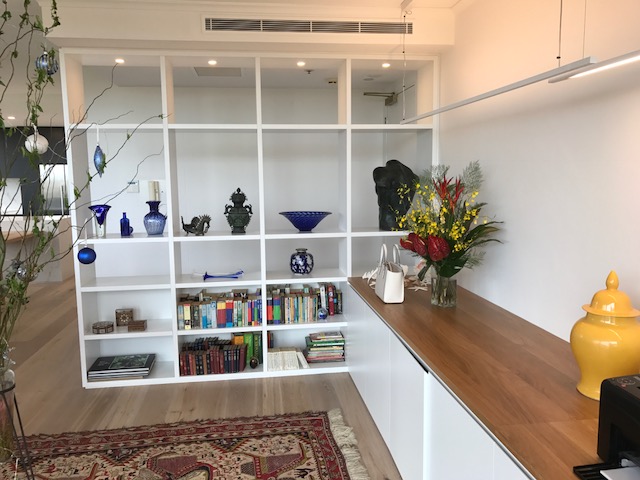 After extensive investigations into the existing building, including the sub-floor areas, footings and structural elements of the house we put forward a tender with some various ideas in how to approach the build.
We then worked with the clients to break up the costs of each element of the build, so they were able to prioritise which works would be completed first. The clients chose to start with a base of works at around half the total value, and continued to add portions of works as we progressed.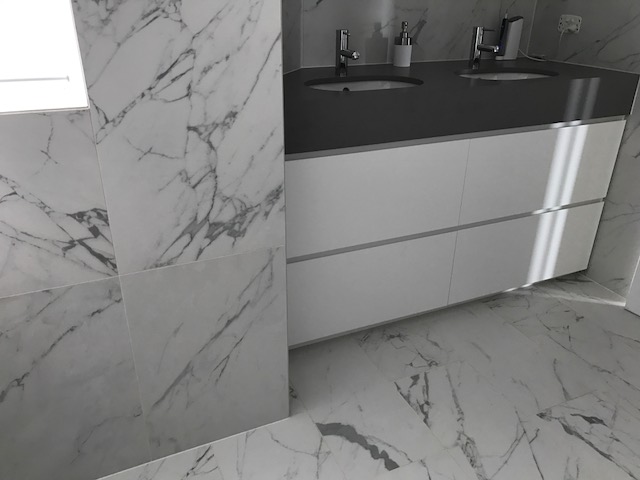 We stripped out the house, including the floors, joinery, bathrooms and removed particular walls and archways to open the living rooms up.
This left the blank canvas for our clients to begin their selections and finishes process – allowing them to choose items that would suit the new spaces.
The clients chose clean simple finishes, such as square set bulkheads, a simple cornice, skirting and architrave profile and timber flooring.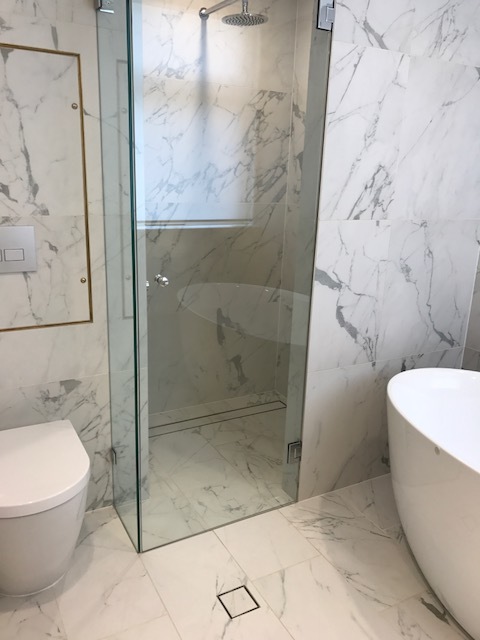 The main challenge with this project was re-scheduling and adjusting to make allowances for the continually added works. It was important for us to constantly update budgets and costs to ensure there were no nasty surprises for the clients.
Another issue that continued to arise throughout this build was a problem with damp. The house had been constructed on a rock face where water continued to penetrate, so extensive waterproofing and damp proofing measures were taken to help combat this problem.